How do I check my tickets at the new ticket desk?
Posted by The Team at Mindmatrix on 06 March 2018 08:25 PM
If your user account in our new support desk is not setup, then here is an article on How to Sign Up to your new ticket desk?

You can check your open tickets from My Area section in our new support desk portal.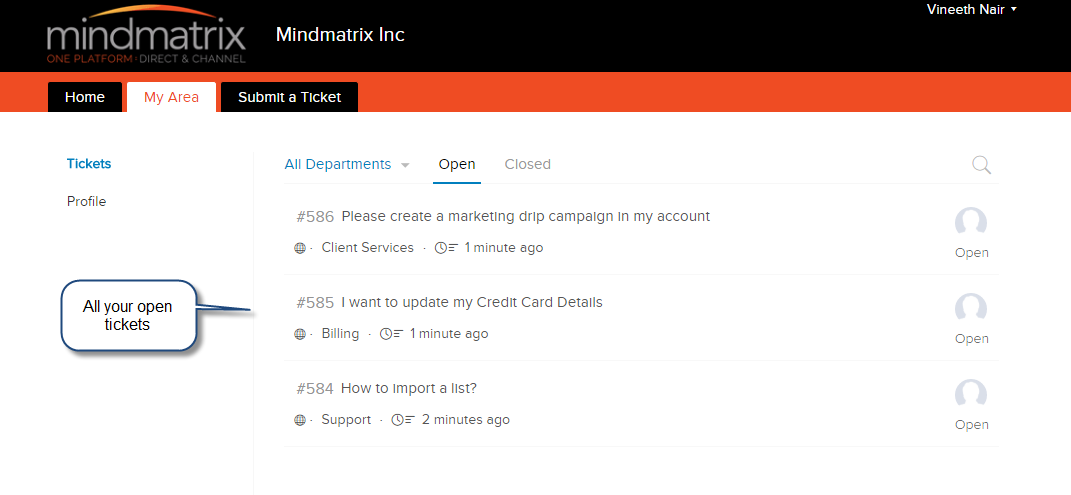 Click on top of the ticket to see the latest reply from our support executive, you can also reply or comment on the ticket from the portal itself and update the ticket status or close the ticket if your questions are answered by our support executive.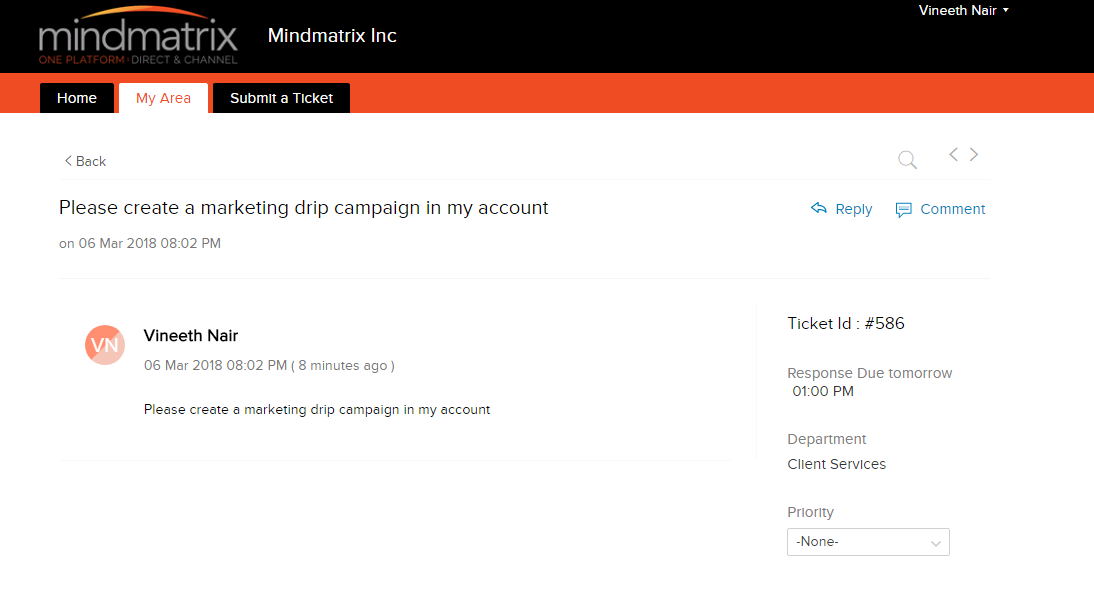 You can check all your closed tickets from the "Closed" folder

Interested in learning more about Mindmatrix software? Join our email list to get the latest software release notes, videos and how-to articles.
---