Knowledgebase
How does Smart list condition Email not opened work?
Posted by The Team at Mindmatrix on 08 March 2018 11:35 AM
To get a list of all contacts who never opened an email, go to Connections tab, then click on "inactive" filter on the bottom left. This will give you a full list of contacts who did not open emails or participate in AMP generated marketing.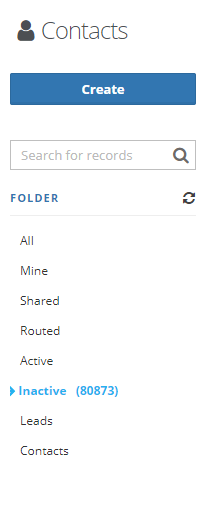 The Smart list condition for "email not opened" will show you if "any" email was ever not opened, If the user sends 100 emails and the customer didn't open 1 of the emails, it will show in this smart list.

This specific condition will check for "any email not opened" and not "Never Opened Any Email" This language can be confusing so if you need to find "Never opened any email" you can accomplish this by using the method posted above by identifying inactive contacts.
Interested in learning more about Mindmatrix software? Join our email list to get the latest software release notes, videos and how-to articles.
---