How to create permission based company list
Posted by The Team at Mindmatrix on 14 March 2018 03:45 PM
How to create permission-based company list
Feature:
This feature allows the Super admin User to mark a company list as public or private to provide filtered Users to see the company list and use them.
Who will be using this?
This feature will be used by Super Admins.
Benefits:
This will provide flexibility for Super Admins to show the company list to all Users or only Super Admins. Hence the lists which become redundant for Sales/Partner Users will not be displayed to them.
Process:
While creating Company list, in the step wizard for step 3 the header will be "Sharing & display". In this step on top, there will be section of "Display" which will have a toggle button of "Public" and "Private". By default, it will be "Public" (hence all of the existing company list will have it set as "Public") and User can change this to "Private".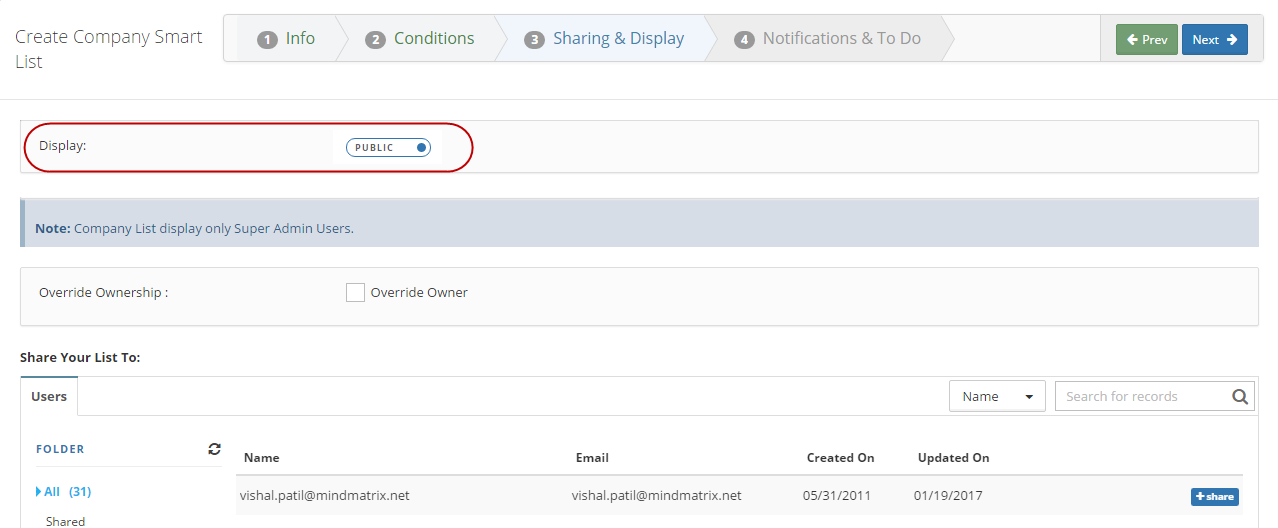 If User sets this to "Private" then the company list will be visible only to Users who are Super Admins and those with Corporate Marketing persona.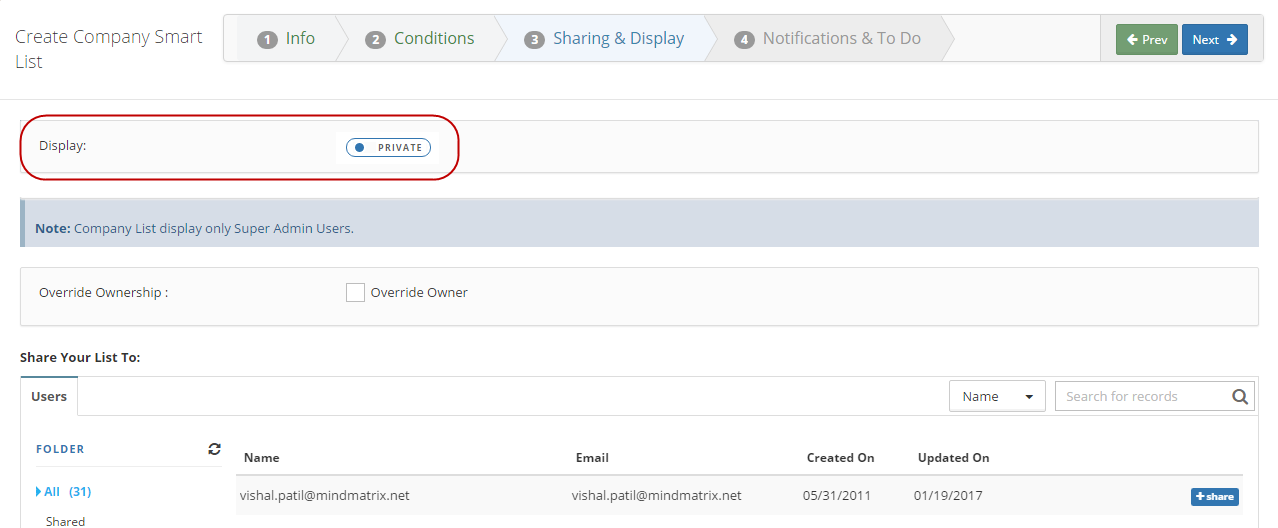 This will also exist in "Edit" on the "Sharing & Display" page.
Once set to "Private" the option of Company list will be removed for the User from
Connections > Lists

Communicate > Email: Compose on Step 3 (Send Mail) in the look-up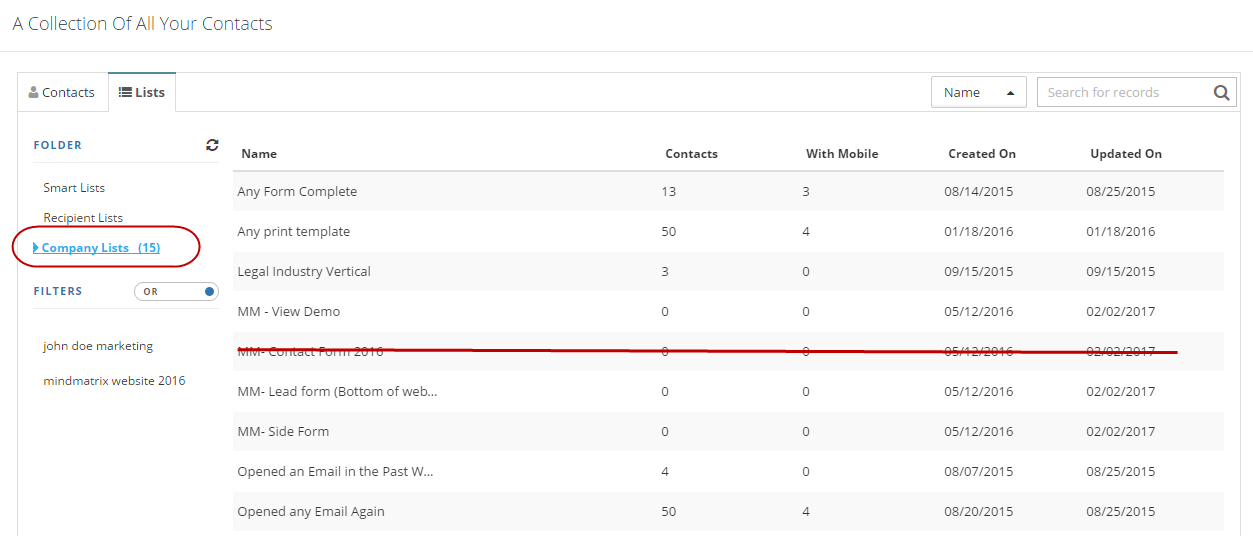 Also in "To" section of mail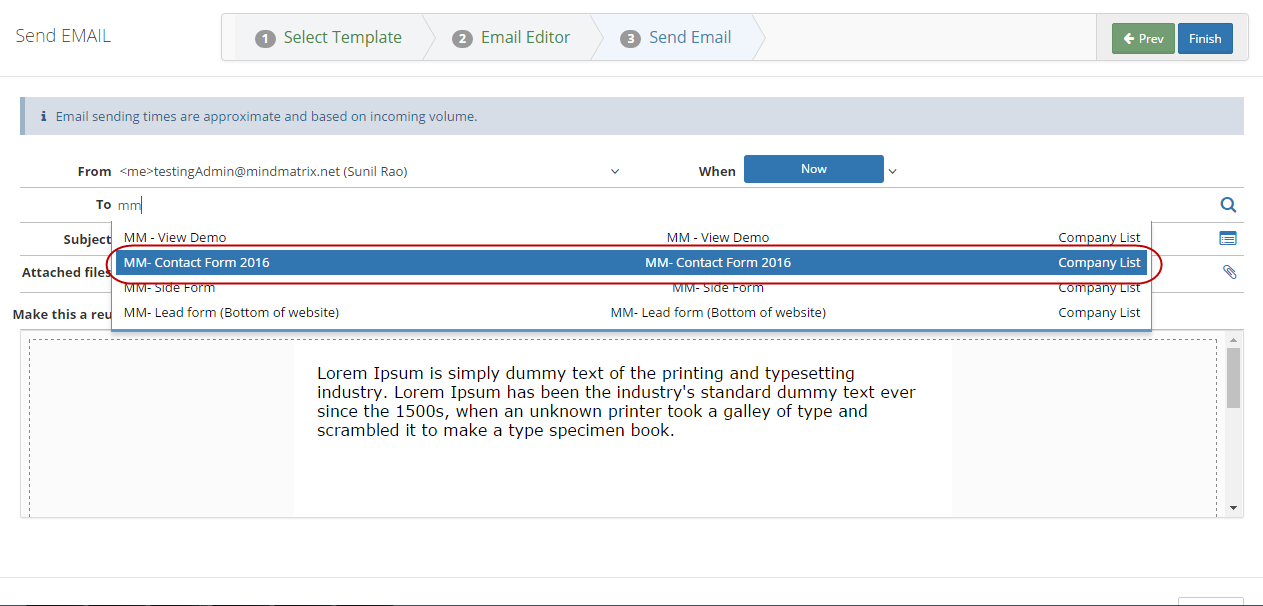 In Drip campaigns "Add from list"

Provide company list option in "Dynamic List" drop down of drip and there also check for "private" display.
Interested in learning more about Mindmatrix software? Join our email list to get the latest software release notes, videos and how-to articles.
---