How to accept or reject Routed Leads.
Posted by The Team at Mindmatrix on 14 March 2018 05:51 PM
Feature:
This feature allows the User to either accept or reject the Lead assigned to him/her using lead routing.
Who will be using this?
This feature will be used by all the Users.
Benefits:
This will help the sales user to either accept the lead assigned or else reject providing a reason. Once rejected the lead will be again assigned (Owner) will be given to the creator and the lead will be available in the pool for re-assigning.
Process:
In contacts record page, there will be a folder called as "Routed" which will display all the leads which are routed to the User using Lead Routing functionality.

This folder will list all the assigned leads to the User and provide the action to either "Accept" or "Reject" (currently this is one at a time.)
Once "Accept" is clicked, after confirmation, the lead will be removed from this folder. A notification email will go to the Lead Creator or assigner mentioning the lead has been accepted.
On click of "Reject" it will open a modal where User needs to provide the reason for rejection.

If "Close" is clicked or moved out of the modal then no action takes place and lead will remain as it is.
If reason is provided and "Submit" is clicked then the lead will be removed from the folder. The lead will be unassigned from the User (in sharing) and the Owner is changed to the Creator. A notification email will go to the Lead Creator or assigner mentioning the lead has been rejected with the reason.
The lead will be displayed back in the pool of lead routing and in rejected bucket displaying the User who has rejected and the reason for the same. From here the lead routing User can manually assign the lead to any other User.
For all assigned leads when the contact report is opened it will provide the option to accept or reject in the same way.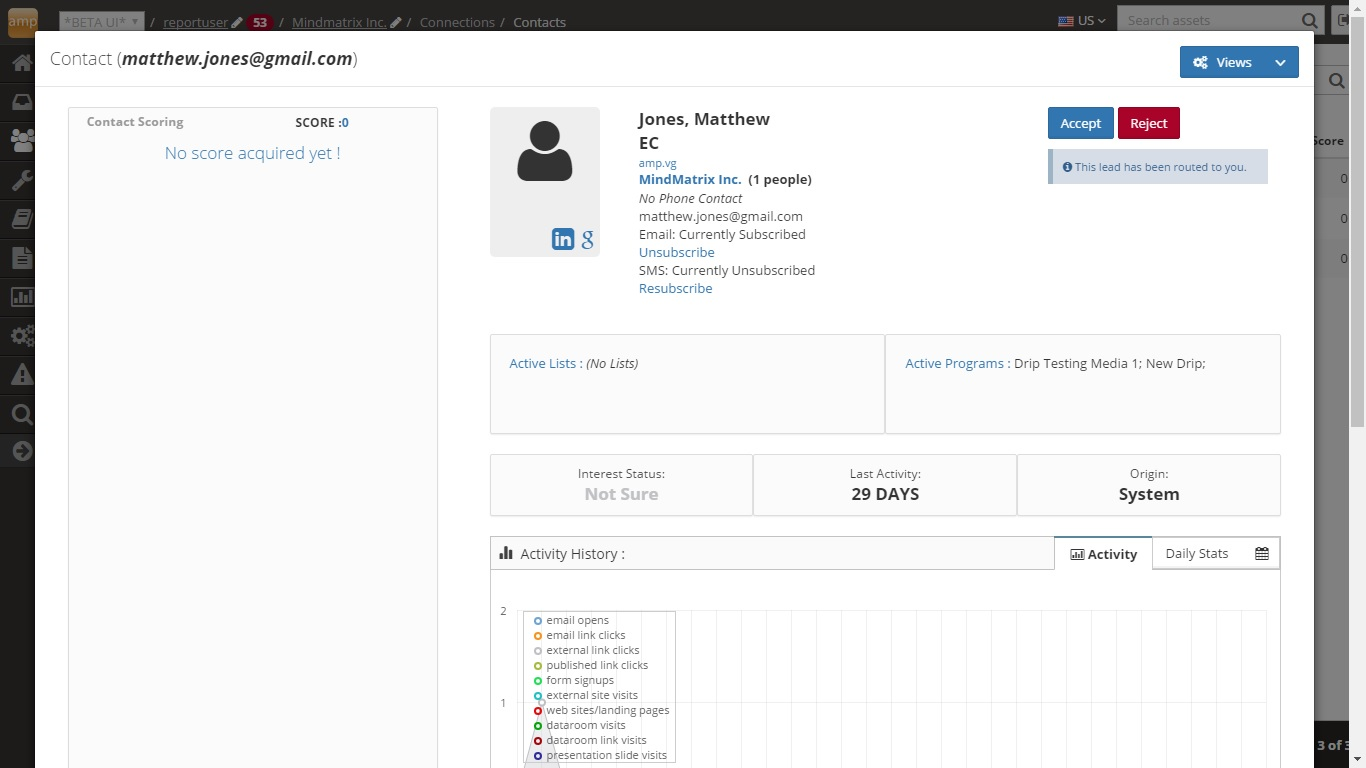 Interested in learning more about Mindmatrix software? Join our email list to get the latest software release notes, videos and how-to articles.
---