How to send Multiple asset from asset search page
Posted by The Team at Mindmatrix on 14 March 2018 06:46 PM
Feature:
This feature allows the User to select multiple assets across different tabs of asset search page and send them together in single email.
Who will be using this?
This feature will be used by all the Users across all installs.
Benefits:
There has been requirement to select more than one assets and send it to contacts as a single email from Asset search result page. This functionality will allow User to perform this.
Process:
In the result page of asset search, User can select multiple files from across tabs by clicking on the place holder. The "selected" class will be applied to the selected place holder of the asset.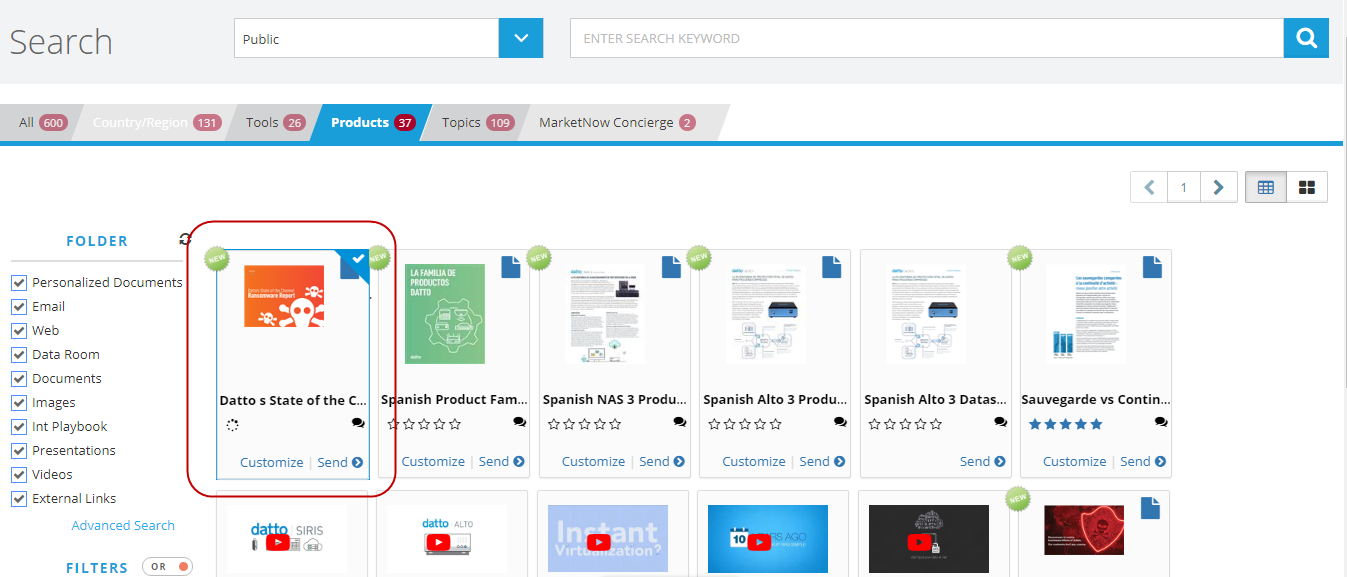 User cannot select Email templates, Questionnaire (Input) templates and Database / Opportunity based templates. All other types of asset types personalized as well as non-personalized can be selected. The selection will be retained when tabs are switched, and User can un-select any selected asset. If the same asset exists in another navigated tab, it will be shown as selected.
Once a User selects more than one asset i.e. 2 or more a pop-up will be displayed on the right corner of the tabs mentioning the count of the assets selected and providing "Send" option.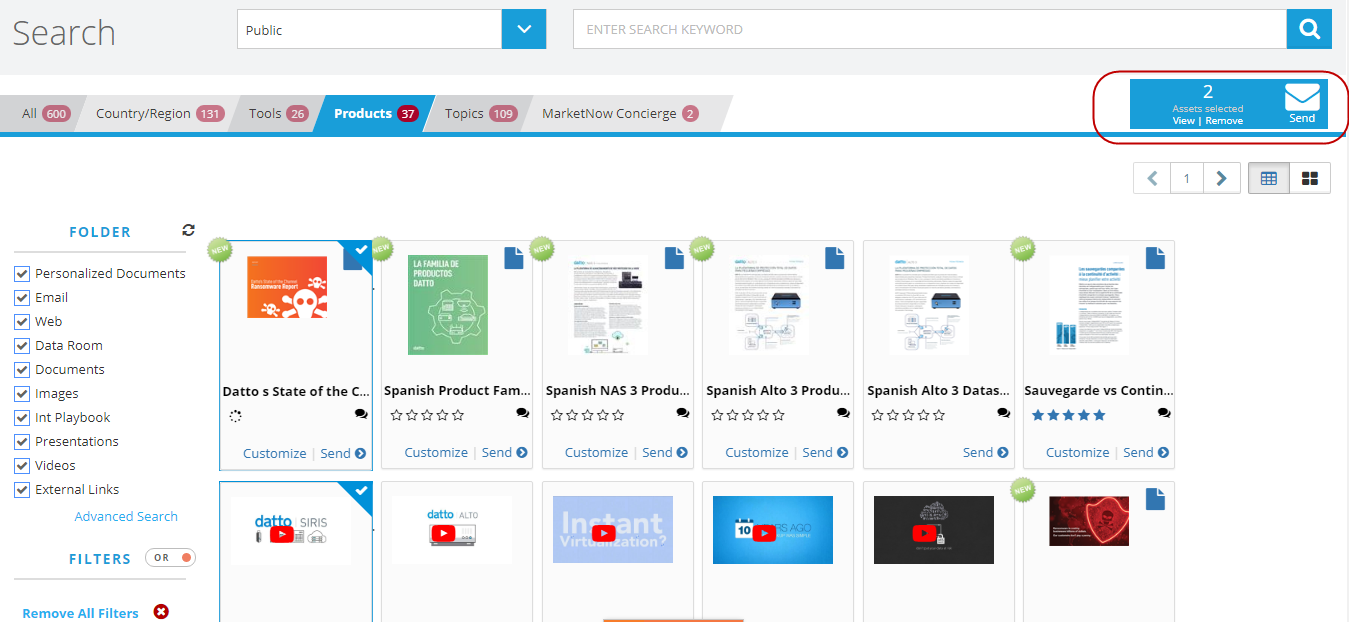 This will follow the branding color theme with the Primary bg-color as back ground color and the Primary fore-color as the font color. Even the font family will be taken from the Primary font family. The "asset selected" text font is #999.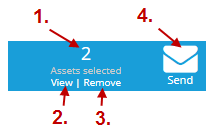 Count – It will provide the count of the unique assets selected from all the tabs. As an asset is selected / de-selected the count will change dynamically.
View – Clicking on this will open the modal displaying the thumbnails of all the selected assets. Each of the asset place holder will have option to "View" the asset and to "Remove" the asset from the selection. Once removed the asset will disappear from the modal and the count on the main pop-up will decrease. If all the assets are removed or a single asset is kept then on closure of the modal, the pop-up will disappear.
Remove – Clicking on this will provide an alert mentioning "This action will remove all the selection of assets. Do you want to continue?" Once confirmed all the selection will be removed and the pop-up will disappear.
Send – Clicking on this will open the modal will multiple send page as done from list view of non-personalized assets by selecting more than one asset and clicking on "Send" icon.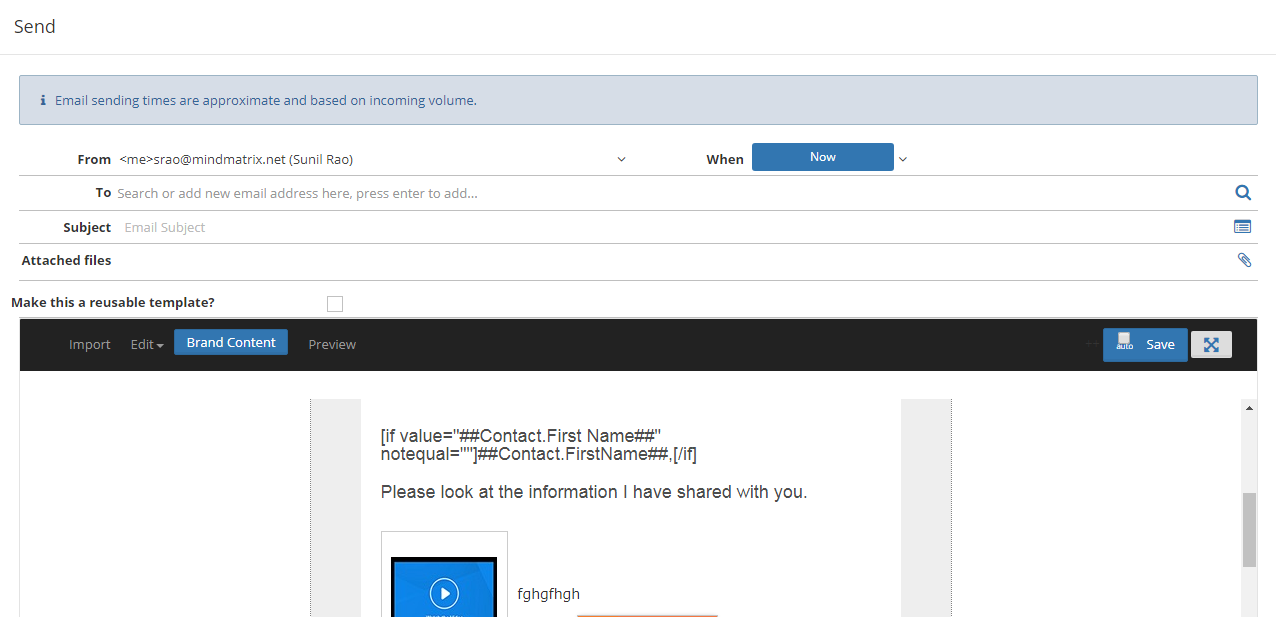 Interested in learning more about Mindmatrix software? Join our email list to get the latest software release notes, videos and how-to articles.
---