Knowledgebase
How to view external website report from "Reports"?
Posted by The Team at Mindmatrix on 19 March 2018 10:28 AM
Goto Report > External Tracking > Sites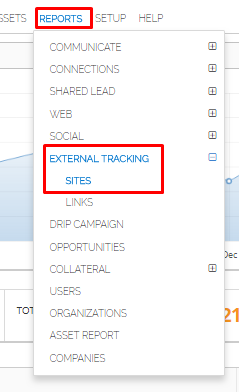 See the detailed Report of the Website Visits, such as total visits, unique visits and the pages which the contacts have visited. You can click on the number of contacts in order to know the detail of the contacts who have visited the website.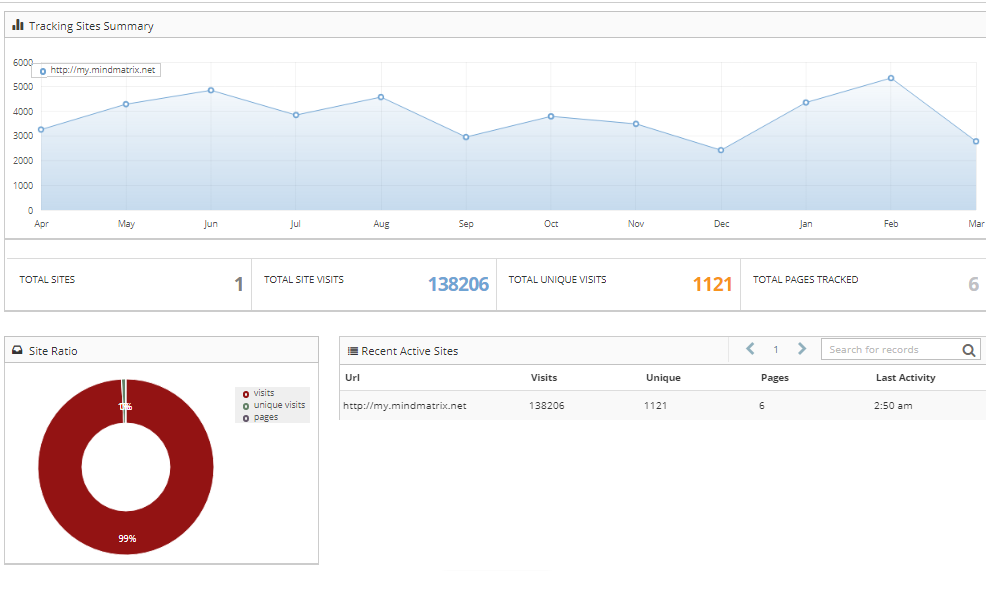 To know about the website visits in a particular month, hover on the dot and it will show the number of contacts who have visited the website in that month.

Click on the name of the website to find the details about the contact visits on the website.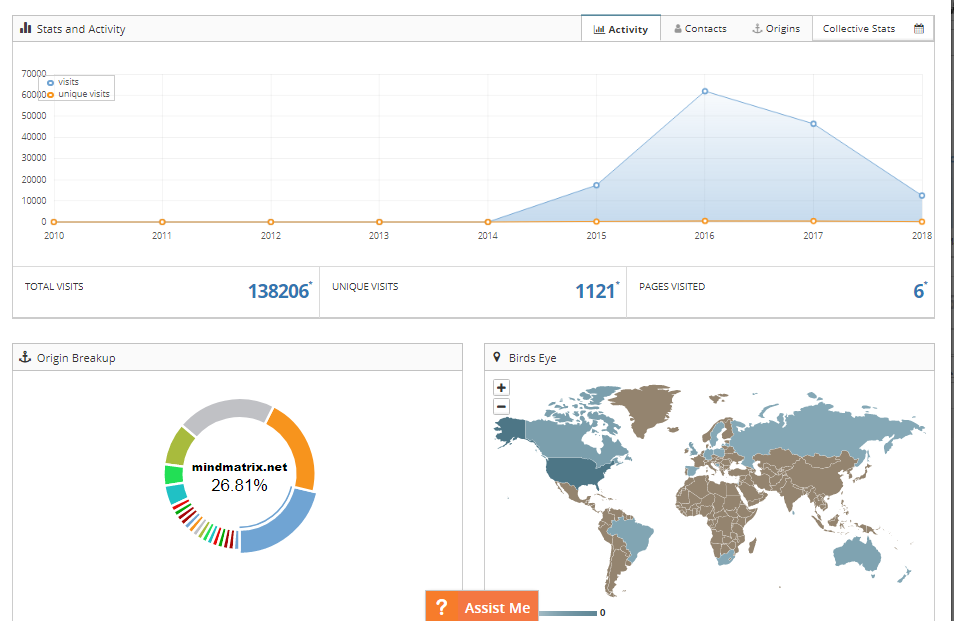 It tells us the "visits" on the website including the total and unique visits, gives us the Bird's eye map shows you where most of your visitors reside.
Interested in learning more about Mindmatrix software? Join our email list to get the latest software release notes, videos and how-to articles.
---