Knowledgebase
How to change color setting for Quicklinks Widget?
Posted by The Team at Mindmatrix on 19 March 2018 12:40 PM
Goto Setup > Dashboard > Add Widget. (Only available for Super Admins)

Add "QuickLinks" to your Dashboard and click on "Save".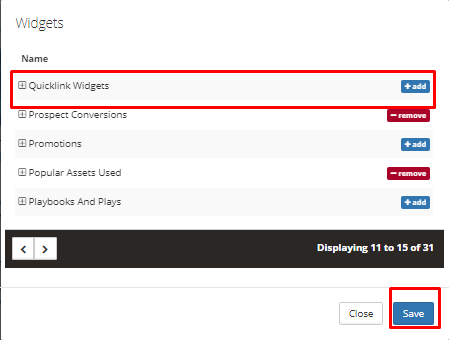 For both designs of "Quicklinks" widget provide the option to set colors.

Once the gear icon is clicked it will open the modal which will populate the colors from "Portal" by default for all settings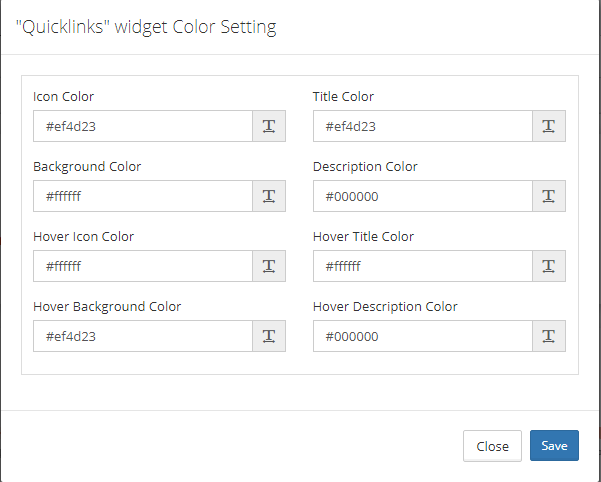 User can provide any color from palette for any of the color settings and it will be saved for the company. If no color is provided it will pick color from portal.
Interested in learning more about Mindmatrix software? Join our email list to get the latest software release notes, videos and how-to articles.
---