How to setup a Social Media Drip
Posted by The Team at Mindmatrix on 10 April 2018 12:18 PM
1. Goto Manage > Campaigns > Social Drip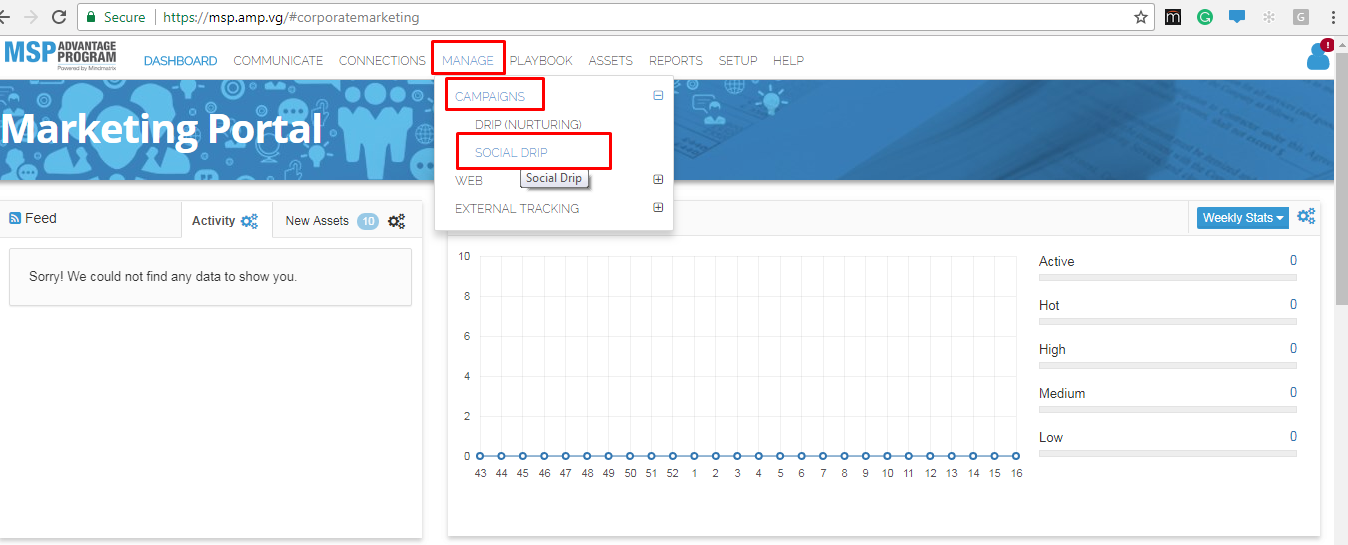 2. Click on the setup button on the social drip campaign.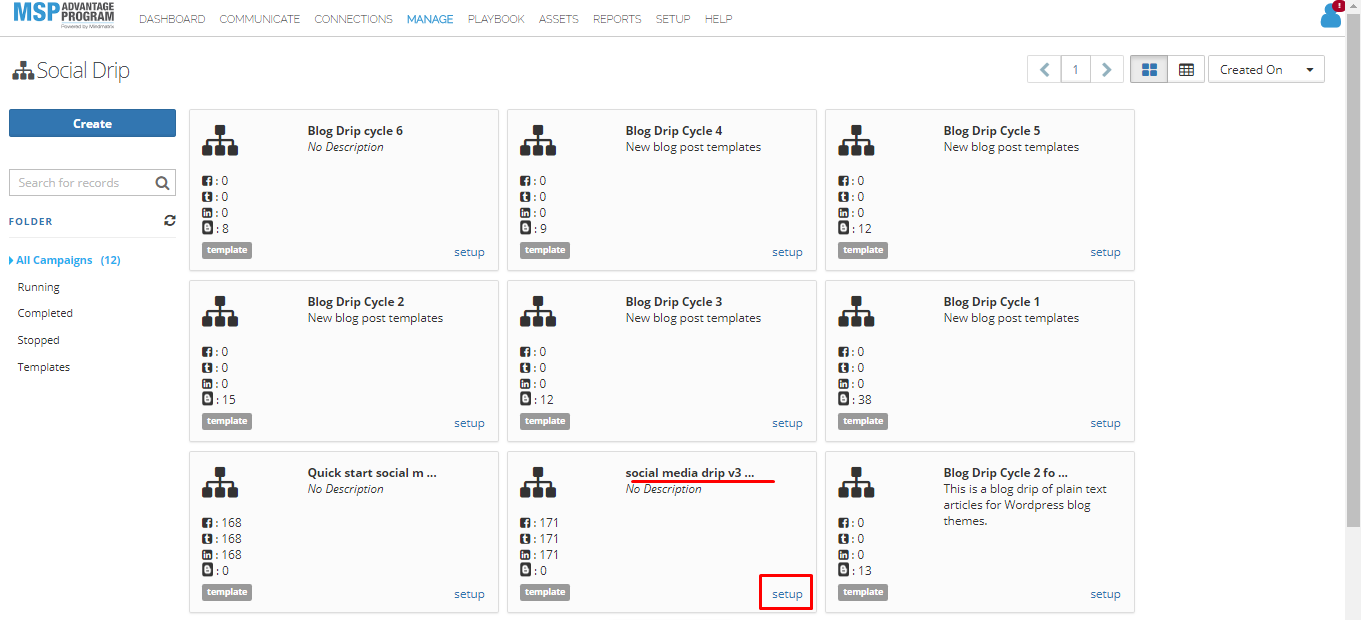 3. Give the proper drip version name to the social drip and click "Next".

4. Select the social sites and the page on which you want to publish the posts and click "Next".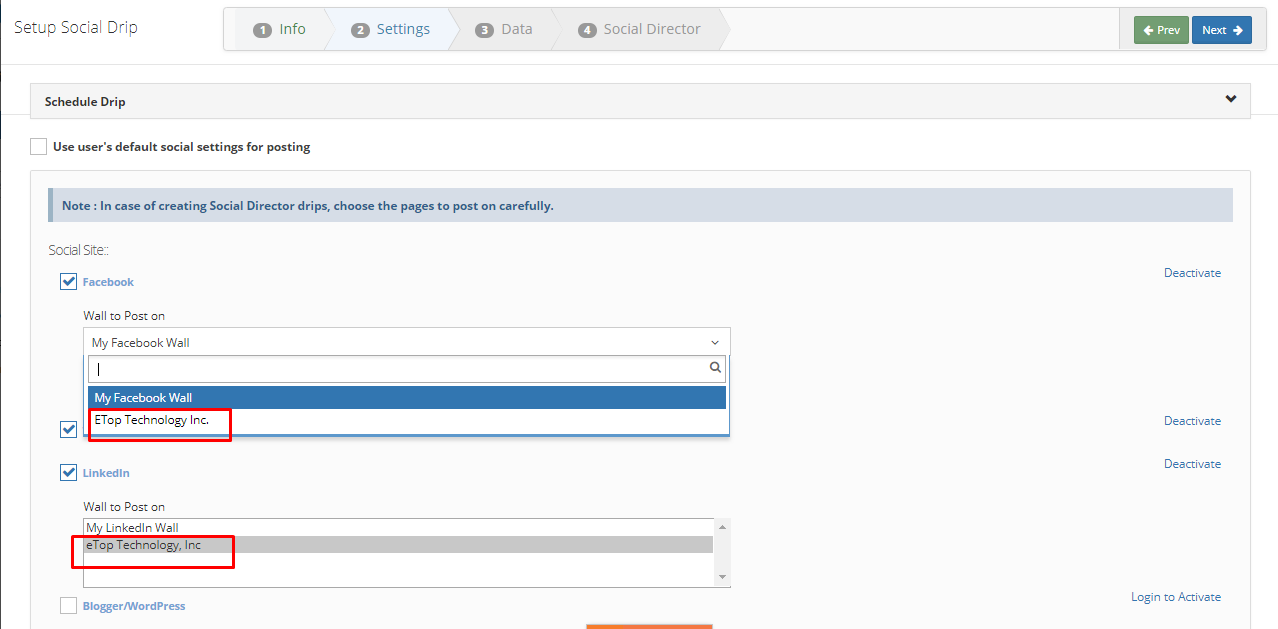 5. In the Data section you can review the social posts and setup the frequency of the social posts and click "Next" > "Finish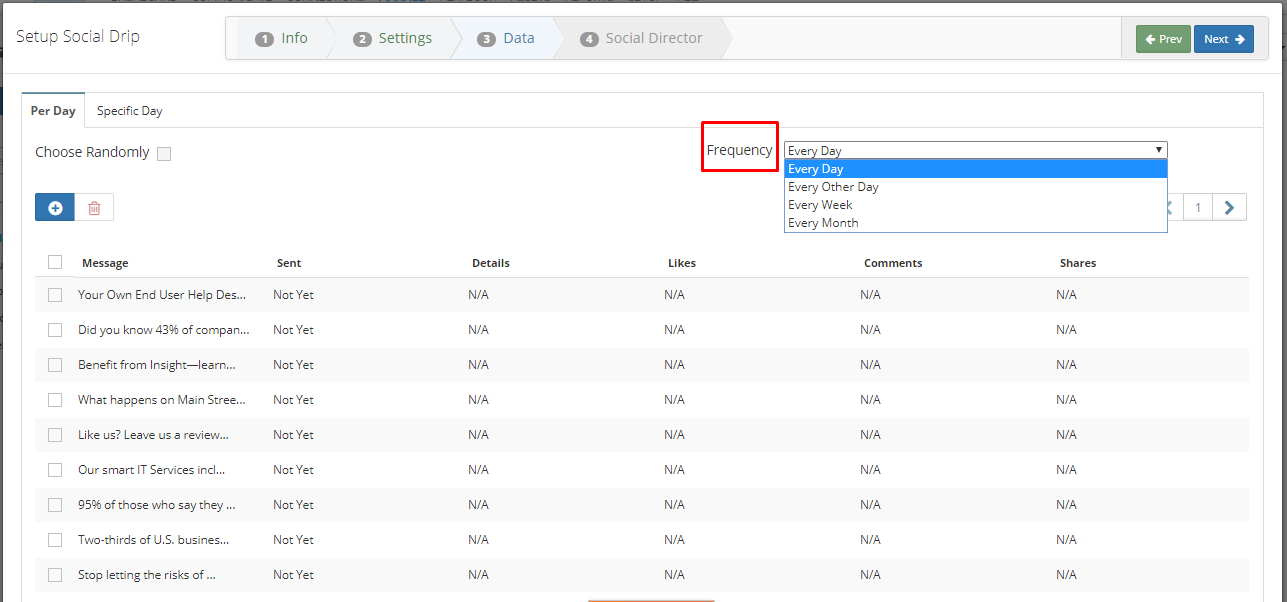 6. Once the drip is setup you can start or schedule the social media drip campaign.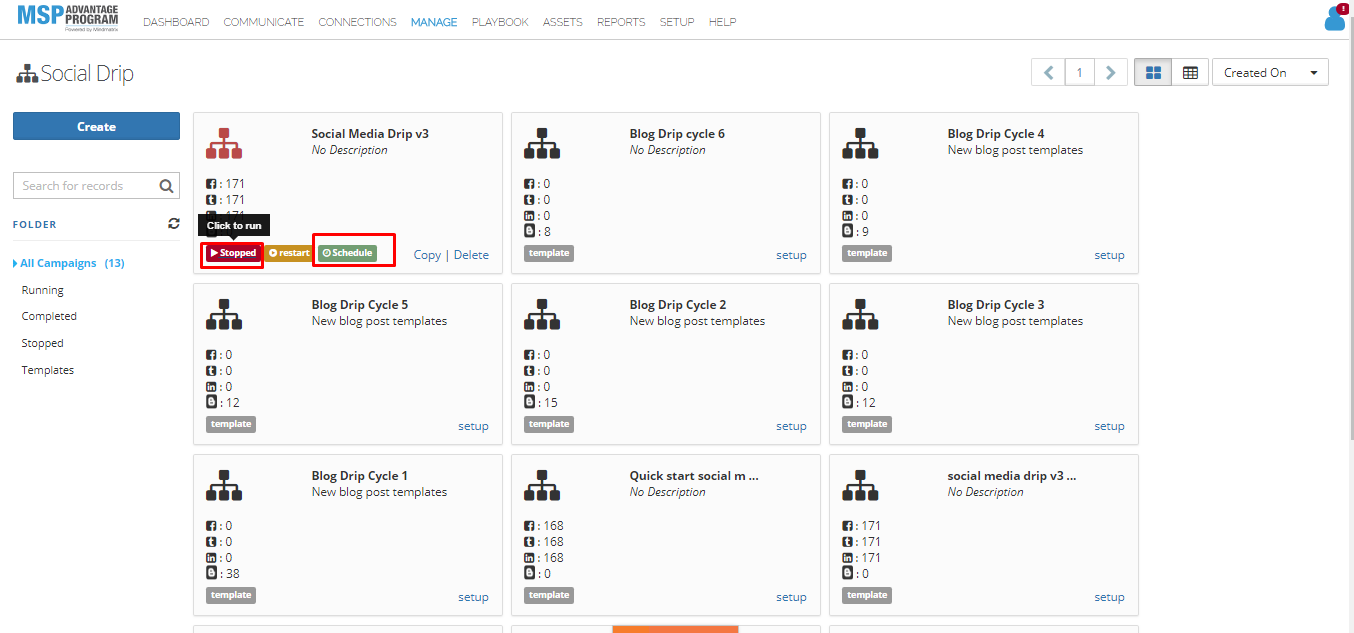 Interested in learning more about Mindmatrix software? Join our email list to get the latest software release notes, videos and how-to articles.
---