How do I make another user the owner of a single contact and how can I share the contact with the new owner?
Posted by The Team at Mindmatrix on 01 August 2018 03:07 PM
First, go to Connections>Contacts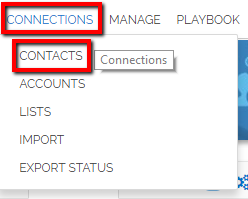 Next, click on the contact you would like to reassign ownership of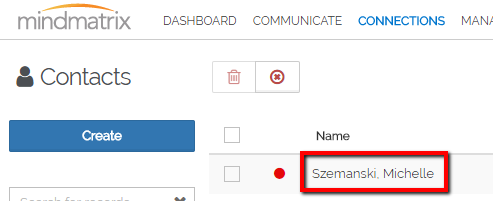 Then, click on the "Views" icon and choose "Sharing"
Finally, you can select the new owner. There will be a green "current owner" icon by the user. To set a new user, click on the blue "set owner" button by the user account you would like to own the contact.

You can also share the contact with a user by going to Folder and selecting "Not Added". Click the "add" icon next to the user you would like to share the contact with.

Interested in learning more about Mindmatrix software? Join our email list to get the latest software release notes, videos and how-to articles.
---