How do I send an email to users?
Posted by The Team at Mindmatrix on 18 October 2018 04:21 PM
To send an email, first go to Communicate, then Email.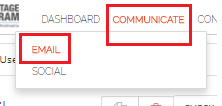 Select the "User" tab to send an email to other Mindmatrix users.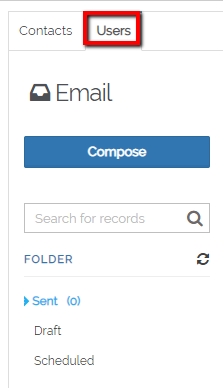 To create a new email, click "Compose".
When the window to compose your email pops up, you have two options for creating your email: use a template or create your own email.
Choose your template below.
Next, add recipients to the email in the "To:" field and choose when you would like the email to go out. When you are finished with this, you can click "Send".
Click "Create Your Design".
You can use the editor in the black box to make changes to the blank email. Make sure that you schedule your email and also add recipients. Once you are happy with your email, click "Send".
Interested in learning more about Mindmatrix software? Join our email list to get the latest software release notes, videos and how-to articles.
---