Posted by The Team at Mindmatrix on 18 December 2018 09:07 AM
How to import users:
We can add multiple users by importing a list of users. Following are the steps with the attached screenshots:
1) Goto Setup > User Management > Import Users: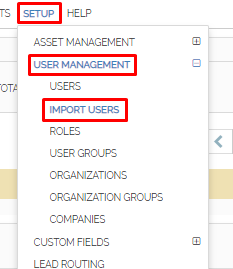 2) Click on Import and Please note it should be CSV or TXT files only.

3) Select the file if you have it already uploaded in your documents or Upload a New file and click on NEXT.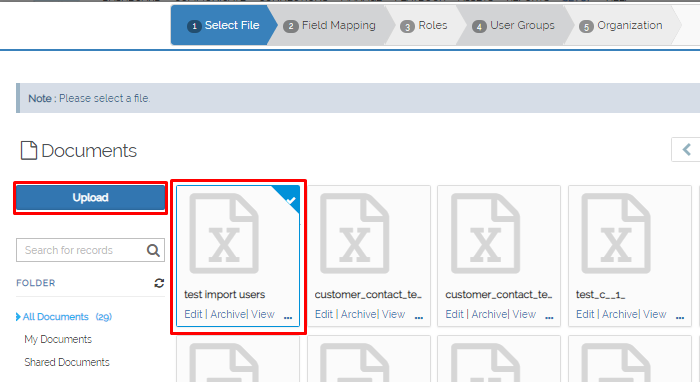 4) Once we click on Next, we get the field mapping option. This screen has multiple options:
Overwrite Current Users Data – In case there are existing users in the account, it will help us in updating the information for the same.
Current User lists – If we already have some user recipient lists created in our account under Connection > Lists > User Recipient List, It will update the user in the same list.
Send temporary password email to – We can select a specific user on which we can receive all the temporary passwords or can send it to the respective users itself.
Field mapping – map the available fields from the list in the portal.
Once this is done, click on NEXT.
5) Roles tab will give us the access to add the list of users into a specific role:

6) Add the users in the User Groups:

7) Search for the Organisation name in which you want to add the users and click on ADD: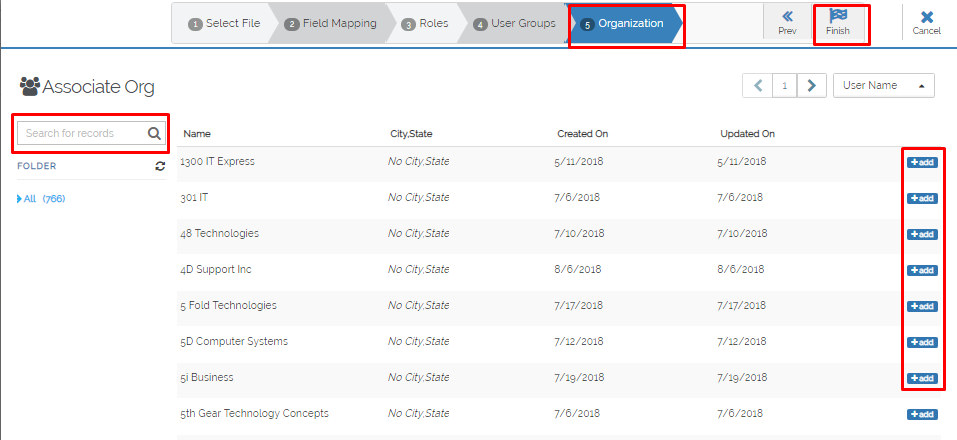 8) Click on FINISH to complete the import of the USERS.

Interested in learning more about Mindmatrix software? Join our email list to get the latest software release notes, videos and how-to articles.
---