How to view Certification reports
Posted by The Team at Mindmatrix on 03 April 2019 03:34 PM
To view the reports of Certification quizzes, you can goto Setup > Asset Management > Templates.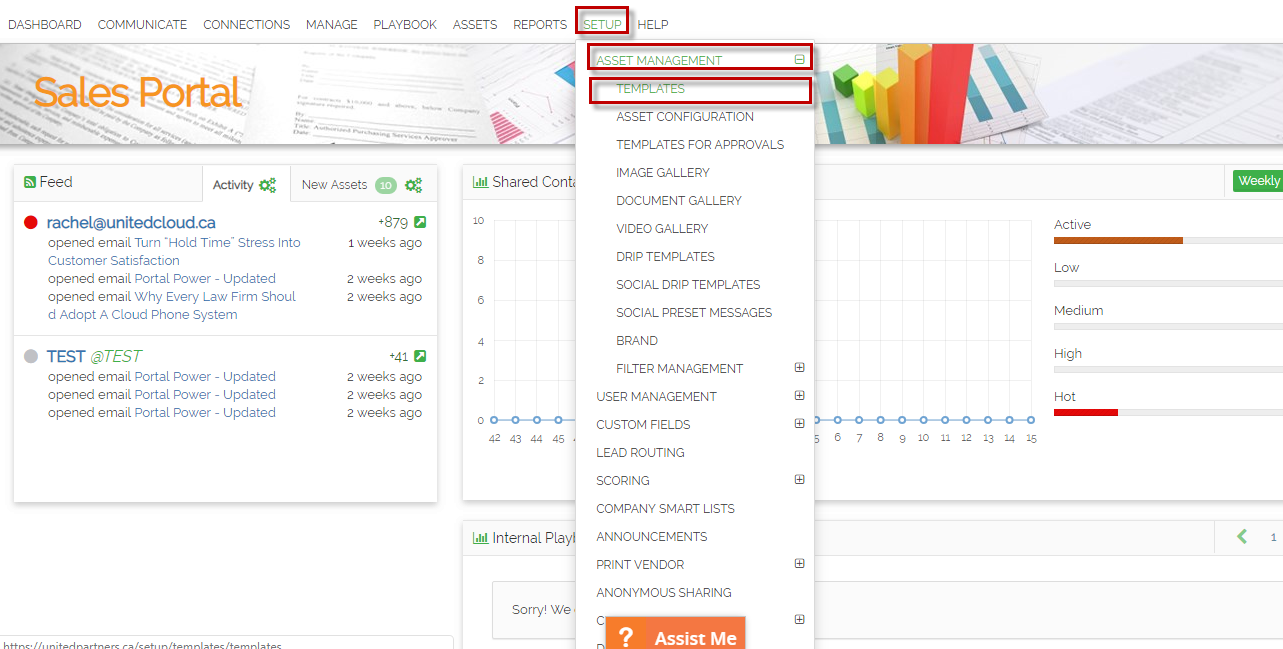 In the Folders section, select "Certification"

Then, click on "Report" button, on the respective Certification Template

This will show you the count of the Total users, Users who have taken the certification, users who have completed, Passed as well as Failed.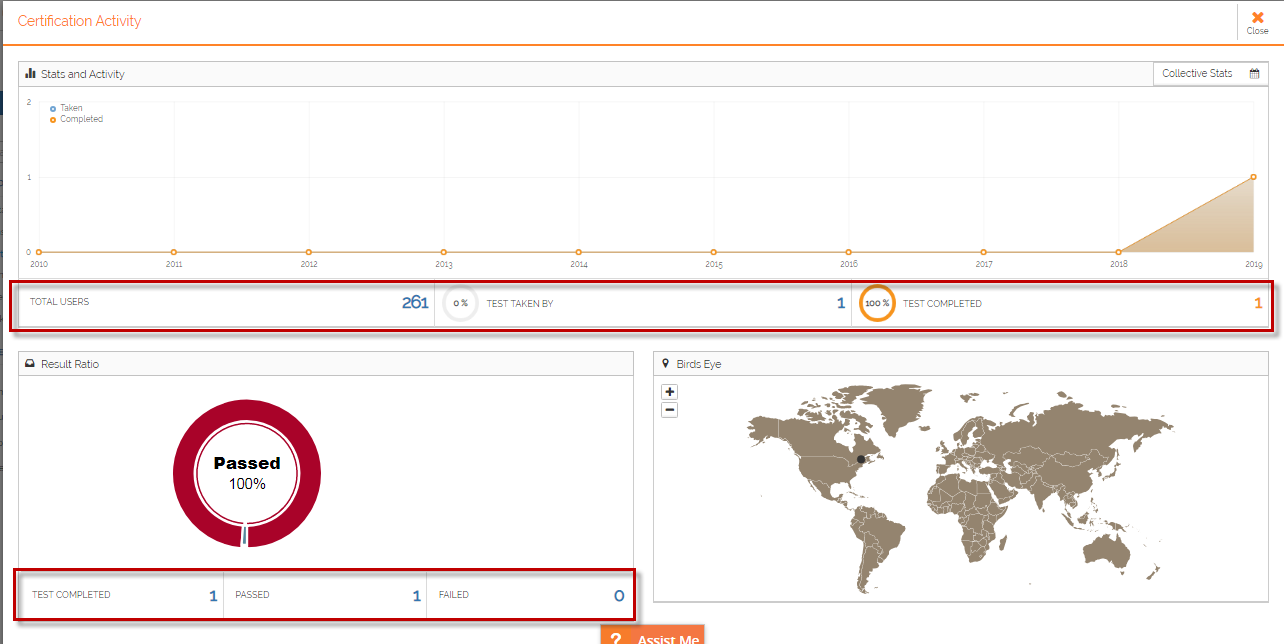 Click on the numbers to view the details of the users who have performed the respective activity.

Also, you can access the reports from the Reports > Collateral >Certification Summary section.
Interested in learning more about Mindmatrix software? Join our email list to get the latest software release notes, videos and how-to articles.
---