How do I change delays in a drip campaign?
Posted by The Team at Mindmatrix on 04 June 2019 04:46 PM
To changes the delays in a drip campaign, begin by logging in to your Mindmatrix account, then navigating to:
Manage > Campaigns > Drip (Nurturing).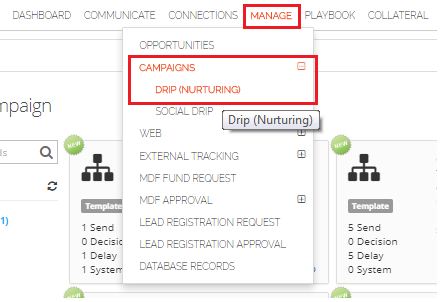 Once you are in the Drip Campaign section of the software, choose the campaign you wish to view and click the "Edit" link.
(Note: To view emails in a drip tempate that isn't yet set up, you will have to set it up. Click the "Setup" link to be guided through this process.)
In the "Edit Drip Campaign" window that will open, the default view is the Contacts section. To view the templates used in the campaign, click the "Views" button in the top right side of the window, then click "Quick Editor."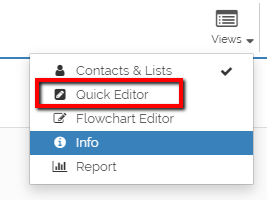 This will take you to the outline of the drip campaign, which shows you the email templates and time delays which have been set up for this drip campaign. To change the delays, click on the delay you would like to change, select the new delay, and click "Save".

Interested in learning more about Mindmatrix software? Join our email list to get the latest software release notes, videos and how-to articles.
---