How to view a Non-Contact Centric Linear Playbook Report
Posted by The Team at Mindmatrix on 25 June 2019 12:29 PM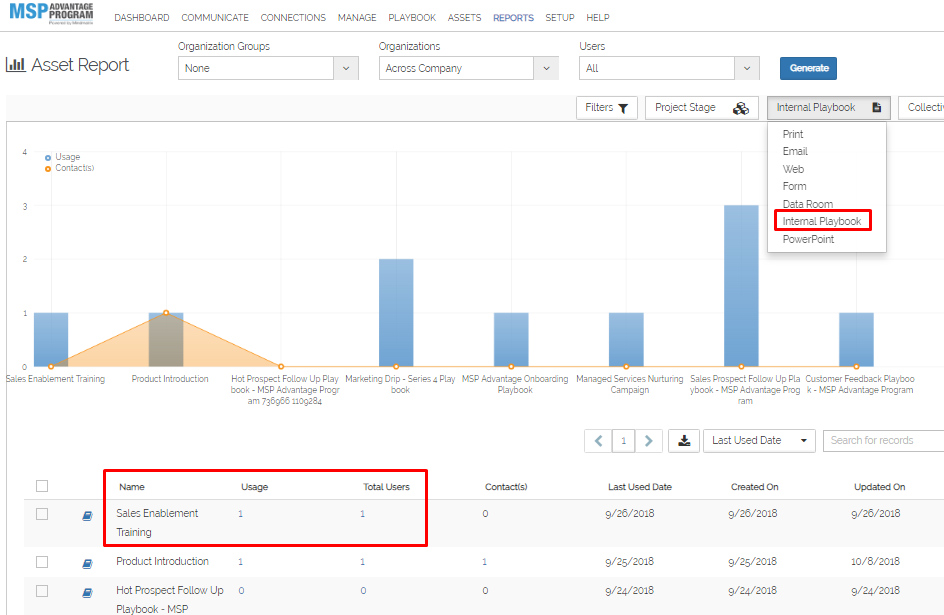 Non-contact-centricLinear playbook usage report can be pulled by going to Reports > Asset Report. Select the Internal playbook option in the drop-down menu.
This will show us all the playbooks present in the user account. If we click on the numbers next to the non-contact centric Linear playbooks, it will show us the users who have used that playbook.
Interested in learning more about Mindmatrix software? Join our email list to get the latest software release notes, videos and how-to articles.
---