Knowledgebase
How do I get an Email template approved?
Posted by The Team at Mindmatrix on 01 August 2019 04:18 PM
If the user has admin privileges and/or their role has the "Template Approval" permissions on, they will be able to create a new template and select this option: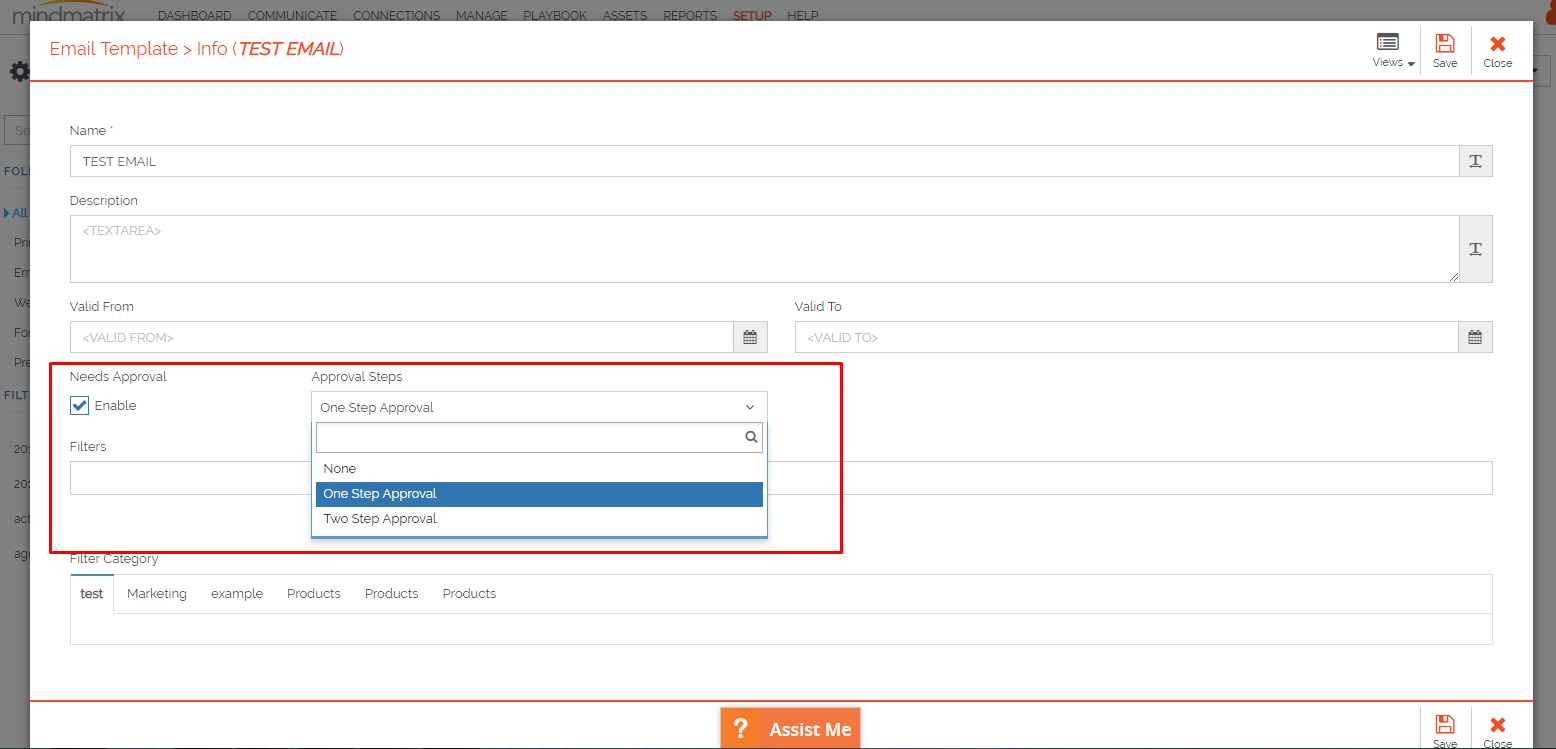 If the "Needs Approval" box is selected, when a user tries to send the email, it will be sent to the administrator(s) for approval first. An email notification will be sent to the administrator(s) to approve the email.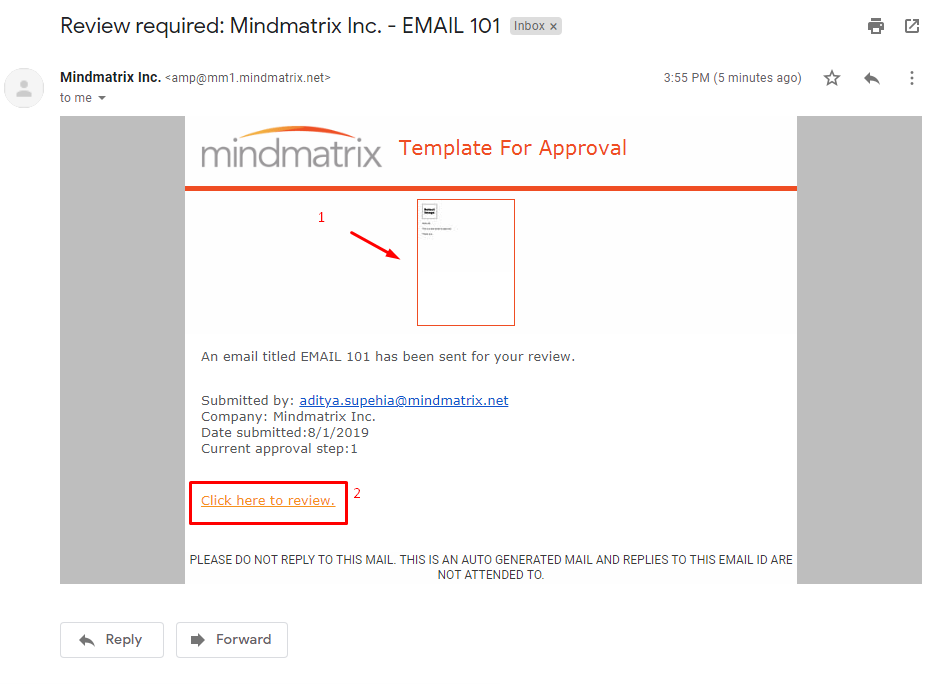 The administrator can then preview the email, select approve or reject, and add any additional notes to send to the end-user.
Click on the thumbnail to preview the email template.
To approve or reject the template click on "Click here to review" or Log in into your account Go to "Setup" > "Asset Management" > "Templates for Approvals" > "Email".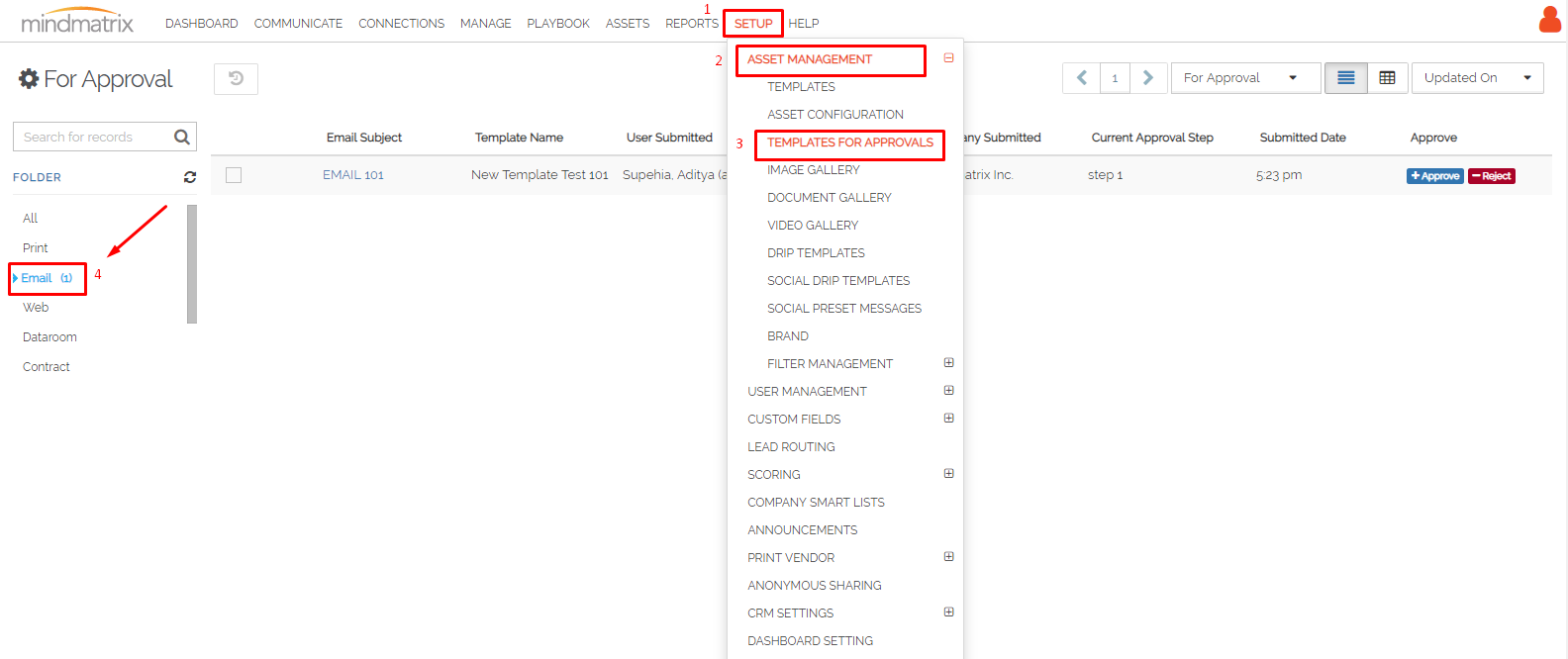 Once approved or rejected, the end-user will receive an email notification: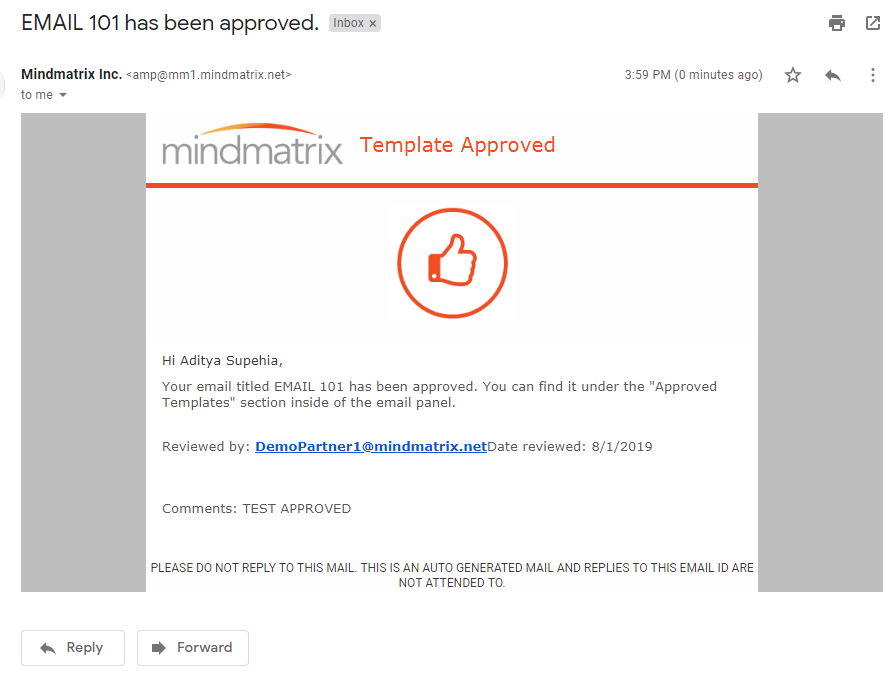 Interested in learning more about Mindmatrix software? Join our email list to get the latest software release notes, videos and how-to articles.
---